SOLUTIONS

---
For the highest security needs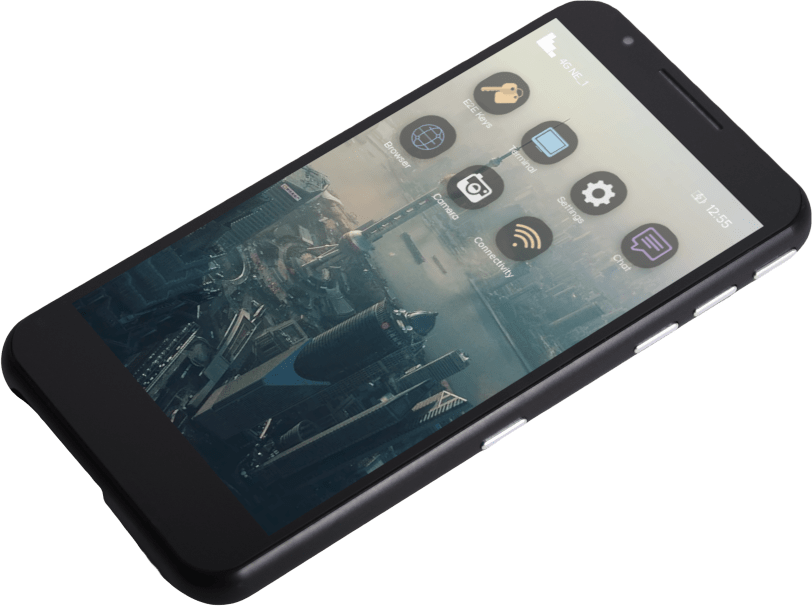 LEVEL 1
ENTERPRISE
ciphra
Encrypted Communications Platform for enterprises and organizations that need to keep day-to-day communications secured.
INSTANT MESSAGING
FILE TRANSFERS
CALLS
Get in touch
LEVEL 2
HIGH SECURITY
aera OS
Hardened & highly customizable Operating System for enterprises, organizations and governmental bodies that are operating with confidential data.
CERTIFIABLE BEYOND CONFIDENTAL
CUSTOMIZABLE FOR YOUR NEEDS
FULLY AUDITABLE
Get in touch
LEVEL 3
MISSION CRITICAL
N
E_1 MOBILE
Clean hardware mobile device built for enterprises, organizations, governmetal agencies and defence that need to handle and communicate data securely without fear of surveillance and targeted attacks.
FULL SOURCE CODE CONTROL
MANUFACTURED IN FINLAND
NO 'KNOWN UNKNOWS'
Get in touch
ciphra
Encrypted Communications Platform
Secures your chats, calls and file transfers without central data collection.
aera OS
Hardened Operating System
Fully auditable, privacy centric Linux-based Operating System
N
ECUNOS
N
E_1
Clean hardware mobile device
When consumer grade devices and operating systems are not enough.
N

ECUNOS

NEWS